Partner with UCES ​

(United Credit Education Services)

Build, Organize and Protect Your Financial Future
Your credit score is the biggest factor in how your finances affect your life.

Having a higher score saves you money, time, and the stress that comes with financial struggles.

We want you to succeed, UCES works with you to dispute any inaccurate, obsolete or erroneous accounts on your credit report.


The simple Credit Restoration process can have a huge effect on your family's financial future.

Lower your interest rates, avoid high late fees, save money, and advance your credit opportunities with UCES.

What's your credit costing you?

A fair credit score could cost you thousands of dollars in interest over the lifetime of a loan.
Disclaimer: Analysis based on Q3 2019 anonymized Lending Tree data, My LendingTree and CompareCards consumer loan and debt data.

Did you know?

Your score can make a difference in every aspect of your life.
A subprime FICO score is between 580 and 669. These subprime scores are considered "fair"
While not the worst scores possible, this range can mean a higher-than-average interest rate when making major purchases.
~ (Experian)
From 2016 to 2020, over 650,000 individuals
have filed for bankruptcy.
Over this four year period, a total of 659,881 individuals couldn't avoid filing for personal bankruptcy.
~ (US Courts)
Knowing your credit score can help
you figure out what you need to do to improve your financial position.
It can also help you set realistic goals for how much purchases can really cost you, based on your interest rate.
~ (ConsumerFed)
Understanding how your credit score is calculated and how to read your credit report are the first steps in improving your current standing.
Our Credit Education Center offers a wide variety of educational services, credit tips and resources to help you take the necessary steps to enhance your credit score and manage your financial life.
Improve your score by identifying the accounts that need immediate attention and why, and understand the impact of the amount of credit you are using.
Features
Customizable

documents and letters to creditors.
Credit-building tips and techniques.
Financial literacy quiz.
A Breakdown of the Credit Scoring System
Understand the credit scoring system; how it works and how it impacts your financial health and freedom.
Credit Management Techniques
Details on how your financial actions can impact your credit score and how to enhance your current score.
Education and Resource Center
Includes a wide variety of educational services, credit tips and budgeting tools to establish and maintain your good credit.
While you are building your credit score, you want to protect what you've already done.

Use UCES' Credit monitoring services to automatically track and update your account balances, upcoming bills, and everyday transactions.




Access your interactive credit report anytime to see your credit score, auto score, insurance score and even a hiring risk index for job seekers.

Set up alerts to prevent unauthorized use of your credit and stop theft.

Solidify your credit score through making sure it is well protected with Credit Monitoring.
Features
Protect your credit score
Secure your accounts
Get live alerts when your credit is being checked or used
​​Money Management
​

Manage all your online accounts in one place.
​
We track and update your account statements, payments due and transactions every day.
​
Use action buttons to ask questions and resolve problems.
We Find Your Accounts For You
We automatically find your online accounts making it easy to add to Money Manager. No guessing or searching.
Transaction Monitoring Alerts have Action Buttons
Verify transactions are yours and not theft. Stop theft with the action button.
Easily Take Action
Ask your bank or credit card company anything with a click of a button.
Daily Updates
Your transactions, instant statements, and trends are updated every 24 hours.
Other Benefits
Receive Alerts when payments are due. Easily plan your budget and spending. Your transactions are integrated with your Smart Credit Report® for the complete picture.
Use Action Buttons
With a simple button you can remove identity theft, negotiate debts, resolve reporting problems and ask questions directly with your creditors. No forms to fill out, letters or phone calls.
Daily Transaction
For the first time your daily transactions are integrated in to your credit report. See how your creditors are reporting to ensure accuracy.
Credit Score
Your credit score ranges from 300 to 850 and is an overall view of your credit history, which is important to lenders.
Auto Score
Auto lenders do not use your Credit Score. They use an Auto Score to better determine your lending risk.
Insurance Score
This score is weighted to risk & stress factors most insurance companies use when looking at your credit.
Credit Monitoring Alerts
Get important Alerts with changes to your credit report by phone or email.
Hiring Risk Index
Many employers can view your credit report (not your credit score) when evaluating decisions to hire or promote.
This Hiring Risk Index can help you better prepare for when an employer may look at your credit report.
​​Alerts and Insurance
​

Use the action button in your Alerts to quickly react to identity theft.
​Use your insurance to claim reimbursement, if necessary.
What You Can Do With A Button
Quickly inform your bank or creditor of an unauthorized transaction.
Quickly respond to an unauthorized account activated in your name.
No filling out lengthy police affidavits or forms.
Avoid a lengthy bank or creditor process.
No transfers to third party credit repair organizations.
No lengthy phone calls or writing letters.
Many debt collectors today will stop at nothing to collect money from you.

They call people at home, at work, and even on their cell phones.

These calls are not only embarrassing, but in many instances the debt collectors are abusive, threatening and intimidating.

Under the Fair Debt Collection Practices Act, the Credit Attorney can direct the debt collectors to stop contacting you and they must obey our direction.

With the UCESPP, you can tell your creditors, "Call my lawyer."



Features
Get assistance with credit reporting errors, identity theft, and debt collection harassment.
Build your score through correcting errors on your report.
Available in all 50 States and US Territories.
Available in all 50 States and US Territories.
Protects consumers against inaccurate information on their credit reports, debt harassment and identity theft.
Used for issues like: reports showing balances due on settled accounts, duplicate accounts, unknown accounts, and more.
Create a plan to save using only your current income.

The Budgeting tool is designed to help you understand and update your spending habits to make room for your financial goals.

Make a budget and stick to the plan to improve your finances, remove some stress from your life and potentially improve your score.
Budgeting Tool
Modernized, Easy-to-Input design.

Preset Categories Makes It Simple To Track Your Money.

Save Time by Transferring Previous Data to a Following Month.

Edit Your Budget From a Month Prior, Prepare Your Budget For 2 Months Forward.

Budgeting Report to Track Your Progress.
Get results with the DebtZero system with the same amount of money you currently are using to pay down your debts.

DebtZero will show you how to allocate your money to pay down your debts faster and save money while doing it.

Create and follow a personal payment plan.

Each month, pay the amount given for each debt.

Continuing this payment plan will allow you to save in interest and reach your debt payoff goals!



Understanding what your net worth is and how it is determined is the first step in net worth management.

Your net worth is the total value of your assets, minus the total of your liabilities.

To increase your net worth, you need to maximize your assets and minimize your liabilities.

Figure out what you need to do to reduce liabilities and raise your score.
Features
Track your assets.
Minimize your liabilities.
Add value to your overall financial worth.
Enter your Assets and Liabilities to find Net Worth.
Understand how Net Worth is calculated.
Learn tips to pay down liabilities.
Use in partnership with other services for great results.
​​Youth Financial
Literacy
YFL Family Mint
Empower your young children to learn financial skills early in life.
At-home, online financial program included in UCES.


Learn how to bring this program to schools.
You can now bring the FamilyMint online educational portal into your home to enhance financial knowledge among the children in your life.
Family Mint is an award-winning online money management and goal-setting application for 5th-9th graders (with parents' help), that offers an engaging way for kids to learn financial responsibility.

Family Mint is a kid friendly platform that allows kids to learn by connecting their money with real-world meaning..
Empower your young children to learn financial skills early in life.
At-home, online financial program included in UCES.
Learn how to bring this program to schools, too.
Set up online FamilyMint accounts 5th-9th graders.

Get online access with parental guidance.

Put kids on the road to financial fitness.

Set goals and get an understanding of how money works.

See a breakdown of financial milestones by age.


​​Savings Goals
Create a plan to save for your financial goals.
Save for tuition, a vacation, or whatever you want to achieve.


Track your progress for each goal.
Achieve your goals by setting goals!
Create multiple goals within the Savings Goals system and input how often you can personally put money aside.
Would you like to go on a vacation?

Want to save up for a down payment on a new car?

Need tuition funds?

What about building your emergency fund?

We understand that you may have several goals you are working to achieve

You can create and budget for multiple goals with the Savings Goals tool.

Get reminders to add funds and build towards your financial goals.
Quick and Easy to Calculate.
Create Multiple Goals at Once
Utilize Your Savings Goal Report to Track Your Progress.
Ability to Add Additional Money Throughout Your Savings Period.
Optional Text Feature Reminding You to Save.
Create a plan to save for your financial goals.

Save for whatever you want to achieve.
Track your progress for each goal.
Partnering with the UCES Protection Plan, protect your identity with Allstate.

This proactive monitoring service that alerts you at the first sign of fraud.

Get alerts for credit inquiries, accounts opened in your name, unsavory content on your social media account, compromised credentials, and financial transactions.

In the event of fraud, you don't have to figure out what to do — or even do it.

The dedicated team manages and restores your identity.

Our 401(k) and HSA reimbursements, tax fraud refund advances, and $1 million identity theft insurance policy mean we won't let your finances suffer.



See your digital footprint
Whenever people log in, sign up, or hit send, they leave behind a trail of data known as a digital footprint.
For the first time, our members can see their online accounts and learn who may have their data.

Identify threats to your privacy
Our patented technology can scan your inbox to identify your digital relationships.

We will then alert you to compromised accounts, data breaches, and even the types of data that might be exposed.

R

egain control of your digital life
Members can do more than see online accounts, they can learn how to protect themselves and their loved ones.

That means they can work, browse, and shop more confidently than ever.


​​Will & Trust
Prepare for you and your family's future with a Will and Trust plan.
Create, Will, Trust as well as Health and Financial Power of Attorney documents.


Develop you document and make any updates to the plan.
Protect your love ones by preparing your Weill & Trust documents from the comfort of your own home.
In the event of an emergency or just to plan ahead, create a Will & Trust to protect your family's future.
This service also extends to creating living Power of Attorney documents to protect your financial and health decisions if you are unable to do so.
These documents can cost thousands in an attorney's office but are included in the UCESPP to save you money and time!
Features
Developed by attorneys.
No add-ons or surprise charges.
Friendly, customer service staff to answer your questions.
No annoying sponsored advertising.
Complete at your own pace from the privacy of your home.
Mailed to you in a MyCare binder ready to be signed and notarized.
Peace of mind for life's uncertainties.
Your Last Will states how you want your assets to be distributed among your heirs upon your death.
This can also include whom you would designate as a guardian for your minor children once incapable.
Without specifying this information in an official signed document, the State will distribute your property as THEY see fit.
What is placed into your living trust can be altered throughout your lifetime, and upon your passing, will be transferred to whomever you appoint as a Trustee.
With a Living Trust, you will maintain privacy of your asset distribution and avoid the costs of probate court.
​​Health Care Power of Attorney
This document names someone to be your health care agent, sometimes referred to as a representative proxy, or patient advocate.
This is a person you choose to make decisions about your medical treatment and health care if you become unable to participate in medical treatment decisions.
​​Financial Power of Attorney
This document allows you to appoint someone to make decisions for you in respect to your assets when you are unable to do so.
When accidents, illnesses, or prolonged absences occur, you may need someone to manage your financial affairs.
It can be done in anticipation of a future need, for a special purpose or for a limited time.

​​Financial Lockbox
Create space to keep a list of all your important files.
Keep them in a secure place, where they can't be hacked or damaged, your own online safety deposit box.


Determine a contact person who can access your documents in an emergency.
Roadmap your financial contracts and
information
in one central, online location that can be accessed at anytime.
The UCES Financial Lock Box is an online virtual security product designed to store all of your important financial information in one secure location.

You can access your Financial Lock Box from any online location, whenever you wish.

You will be able to establish a complete listing of all the included documents, such as life insurance policies, bank accounts, and other information that is important to you and your family, to share with a designated person in the event of an emergency.
Features
Create space to keep a list of all your important files.
Keep them in a secure place, where they can't be hacked or damaged.
Determine a contact person who can access your documents in an emergency.
Secure and organize your important documents.
Designate an emergency contact person.
Restore documents in case of an emergency.
Keep documents safe and in an encrypted location.
Build your finances with the services of a company that wants to help you to get out of debt, reach your financial goals and move forward with confidence. UCES offers:

Monthly membership to a bundle of incredible financial services
Access to additional credit-building tools and services to support your financial journey
A friendly customer service team who looks forward to connecting with you.
Membership That Just Keeps Getting Better

​

The only membership that increases in value as time goes on!
Be Wise - Be Healthy - Be Wealthy - Be Better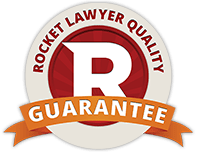 ​​Rocket Lawyer

-

unlocked on 4th Month - $39.99/month value
Hundreds of legal documents to customize, share, print and more.
Consult with an attorney at no additional cost.


Incorporate your business with ease.
A suite of legal services and documents you can create on your own, with the backing of a safe and secure legal team.
Rocket Lawyer is all things legal, made simple. Get documents to protect your business, your home, family and more.

Have a Rocket Lawyer On Call attorney review documents by connecting within one business day by phone, email or chat for a free 30-minute consultation.

If you need more time, save by hiring an attorney through Rocket Lawyer.

If you own and operate your own business, you can quickly and easily incorporate with step by step guidance from Rocket Lawyer.

Learn more about all of the things you can do with the incredible Rocket Lawyer services, available to all UCES Protection Plan members after their third month of service, at the fourth payment.
Rocket Lawyer Is All Things Legal, Made Simple.
Easy Legal Documents
Make legal documents for hundreds of purposes.

We'll ask questions to build a document that fits your needs.

Get documents to protect your business, your home, family and more.



Affordable Legal Advice
Get quick answers from real lawyers, easily. Ask any legal question, or have an On Call attorney review your document.

Connect within one business day by phone, email or chat for a free 30-minute consultation.



Power Up Your Business
Want to own and operate your own business?

Incorporate quickly and easily with step by step guidance from Rocket Lawyer.



*This product is available to Active 1099-paid UCES Agents Eligibility for Coverage:

To participate in the term life insurance program provided by Symetra Insurance Company, you must be an active 1099 participating Agent of United Wealth Education.

An active 1099 participating Agent is defined as someone who is active on the UCES Protection Plan and is involved in building an organization by:

(1) submitting retail sales.
(2) recruiting personally sponsored independent Agents. Requirements for submitting retail sales and recruiting personally sponsored independent Agents are shown below.